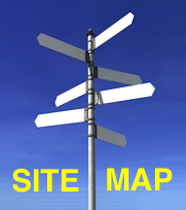 HERE'S WHAT YOU CAN FIND IN THIS WEBSITE:

PATMOS CAVE MAIN ENTRANCE
=
The "Homepage" or Front Entrance to this website, the starting point of it.
THE PATMOS & CAVE THEME
=
An explanation of why Patmos and a cave were used as a website theme.
DON'T FORGET REMINDER
=
Reminder of our agreement, our understanding.
ABOUT
=
What this website is "for" and what it's "about."
CHECK YOURSELF
=
Exhortations to "check" what your takeaway is.
REMOVED MATERIALS
=
Statement of and explanation concerning removed content.
LAST EDITED DATE NOTICES
=
What these "date" notices throughout the site are for.
YOU JOINED ANOTHER CHURCH
=
The news you left on my voicemail.

MY CHRISTIANITY
=
What I embrace as "The Christian Faith" or "What I'm all ABOUT," Part 1.
WHAT IS A CORRECTIVE?
=
Rightly understanding what a corrective is.
DAILY LIGHT
=
Tank up on Scripture.
DICTIONARY INFO
=
About "my" word definitions.
CONTENT REMOVAL
=
Update, more materials removed on May 25, 2019.